Am I the only one who struggles to eat enough veggies every day? I feel like even though I eat a fairly healthy diet, I am always lacking in the veggie department. I am not a fan of omelettes due to my own texture issues. Same with adding greens to smoothies. I have even tried having a side of greens with my eggs but sometimes I the idea of salad and coffee together makes me turn a little green. Enter these green eggs.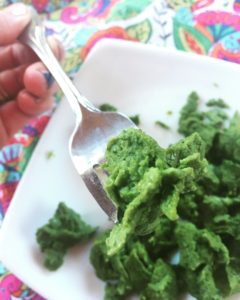 The spinach is blended right into the eggs so it's a uniform texture and with a dab of pesto, you get a punch of flavor.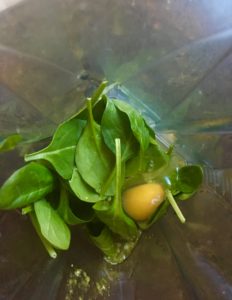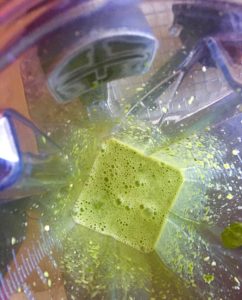 Spring Green Eggs
2018-02-26 10:24:46
Blended spinach and pesto make these eggs super fun and healthy
Ingredients
2-3 eggs
big handful spinach
1 TB pesto
oil for scrambling eggs
Instructions
1. Combine eggs, spinach, and pesto in a blender. Blend until smooth.
2. Pour into greased pan. Heat over medium to medium low heat and scramble eggs. Serve warm.
Notes
I based this recipe off a recipe from the Paleo Kids Cookbook. I think adding the pesto makes a huge difference. Omit if you are not a fan or have an allergy.
Adapted from Green Eggs and Ham from Paleo Kids Cookbook
Adapted from Green Eggs and Ham from Paleo Kids Cookbook
Badger Girl Learns to Cook by Kimberly Aime https://learntocookbadgergirl.com/
I feel like the next logical question is: Did your kids like it? The current answer is a resounding no. I thought I would be clever and buy the Green Eggs and Ham book by Dr. Seuss and my kids would then try the eggs and realize they do like green eggs. However, G instead recited the book back to me "I do not like green eggs and ham, I do not like them Sam I am." And then listed all the places that she did not like green eggs. #parentingfail. I will keep trying. I may even make a rule on St. Paddy's Day that we can only eat green food. Think it will work?
I think these green eggs are delicious. And I would eat them here AND there. I would eat them everywhere.