I will let these pictures serve as an introduction to the post…
+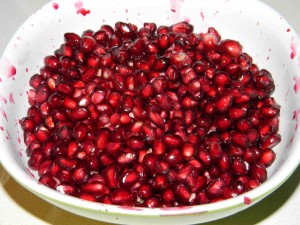 +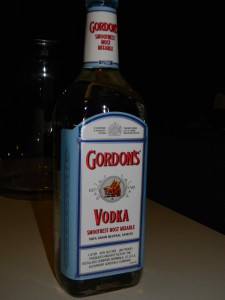 This is our first try at infused vodka. Last spring we had a pineapple infused vodka in downtown Madison. Amazing! We swore we were going to make our own at our next party. With the wedding, we didn't have much time to throw parties until now. Next weekend, we are having a Memorial Day party. We bought a container with a spigot and I began my research.
Originally we planned on doing pineapple infused but I found that most recipes recommended 10 days to 2 weeks for infused vodka with pineapple and we have a little less than one week. Then I thought about how heavy the pineapples would be (I try to walk to the store whenever I can) and how expensive they would be. Then I thought about cutting them, as you can see I was getting more lazy by the minute. It's not something I like to admit, but let's be honest, this is the kind of stuff that runs through all of our heads.
When I had been at the store earlier that day, I saw that strawberries were on sale. I like strawberries and it would definitely be easier but I wasn't super excited about it. Then when I was at the store, I saw the pomegranates. Now, I love pomegranates more than chocolate so you can imagine how excited I was. Because I am biased, I ran it by Manatee and it was decided: Strawberry and Pomegranate Infused Vodka!
Recipe: Strawberry and Pomegranate Infused Vodka
4 packages of strawberries: cleaned, quartered and leaves removed
Seeds from 3 pomegranates (tips below on removing seeds)
1 liter of vodka *Manatee claims Gordon is the best of mixing*
If using a container with a spigot, add glass marbles by the spigot so it doesn't get clogged.
Layer strawberries and pomegranate seeds in container.
Pour bottle of vodka over and seal.
Keep in cool,dark place for one week. Stirring or shaking ocassionally.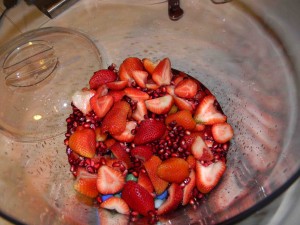 Tips for removing pomegranate seeds
Don't wear a white shirt. Want to know how I learned that? Guess.
Cut into quarters and then peel seeds off slowly.
After first cut, place on a paper towel over cutting board.
Have patience.
If you have any additional tips, I would LOVE to hear them. I have tried different things and this seems to work the best but I have a sneaking suspicion that there is an easier way.
*****
We will report back post-Memorial Day with how the vodka turned out. I would love to hear ideas for mixers. All Manatee and I could come up with was lemonade. Other ideas?